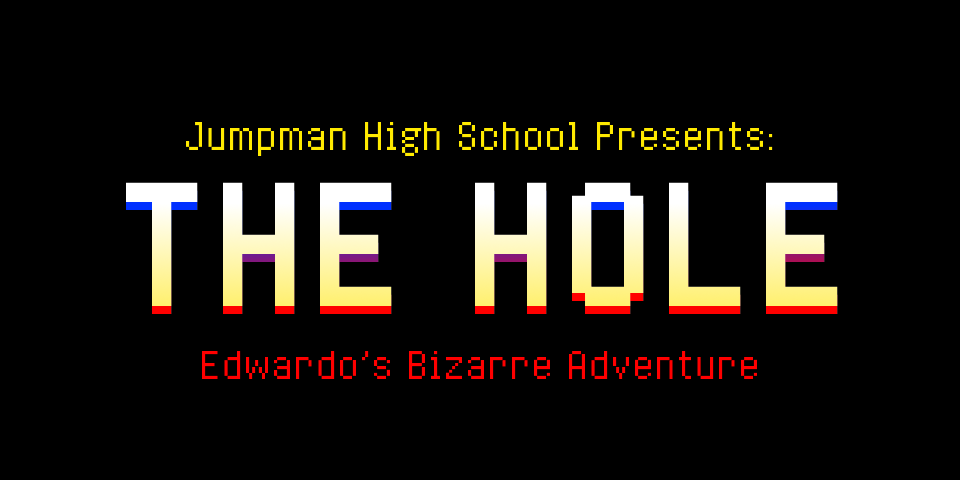 Jumpman High School Presents: THE HOLE - Edwardo's Bizarre Adventure
A downloadable game for Windows
Everyone says that Edwardo Jumpman is not worthy of his family name
Today is the big day! The day of the ULTRA PRACTICAL EXAM!
Edwardo will prove to everyone that he can be a good platformer...
after all, he trained all weekend for this test!
* Keyboard and game-pad friendly! Please refer to the "READ_ME" file for game-pad controls. *
Change log:
Version 1.01 - Fixed bug preventing flags for ending 2 and ending 3 to raise.
Version 1.02 - Fixed bug that caused pitfall death screen to activate when going above the camera boundary.
Download
Download
(v.1.02) Jumpman High School Presents - THE HOLE.zip
47 MB
Install instructions
1. Open the folder called "Jumpman High School Presents: THE HOLE"
2. Run player.exe
3. Enjoy!